Article write up on the new Shifts and Minimal Complexity artwork series, by Joshua van Leader




WHO ARE YOUR FAVOURITE ARTISTS? WHAT MAKES THEM STAND OUT TO YOU?
The first works I fell in love with were Jackson Pollock's drip paintings. To me they are chaotic and yet serene with a sort of infinite depth, optical illusion. The way they flow is organic. My next favourite artists are other abstract expressionists such as Gerhard Richter, Mark Rothko and Willem De Kooning. Both Richter and De Kooning also feel chaotic and serene at the same time. Additionally, I love their boldness in the use of colour, which also goes for Rothko's field paintings. Besides their styles I admire all these and other abstract expressionists for their sublime knowledge of their materials and how experimental they are in their materials. Their techniques contain a high degree of action and gestural painting, of which I am definitely a fan. I should also not forget the fluorescent light works of Dan Flavin which I admire. Their transforming power within a space intrigues me, but on the subconscious level; they captivate me. I cannot leave aside about the inspirational power Van Gogh has on me. Not only his works but especially his progressiveness and perseverance. And then there are also Yves Klein, Pierre Soulages, Lee Krasner, and many more whose work I love.
While I submerged myself further into the art world after falling in love with abstract expressionism, I started to appreciate way more artists for their style, technique, process, use of materials, mastery skills and the messages and stories behind their works. The latter, messages and the influential power of art intrigues me. Well known examples are Picasso, Hieronymus Bosch, Banksy and Jean-Michel Basquiat, but also ancient cave paintings and Egyptian art for example. The power of symbols. I love Banksy for the social, emotional and cultural messages, Picasso for his expression of perceiving persons and personalities, and Basquiat for his child like drawings in contrast to the highly intellectual messages his works contain. The ancient cave paintings, Hieronymus Bosch and Egyptian art I applaud for their story telling, whether it being archival or spiritual. These works have inspired a series of work called; Balances paintings. Besides the above artists of the past there is also a whole body of contemporary artists whose work I love. If it contains boldness, chaos, serenity, optical illusion and/or progressiveness it already draws my attention.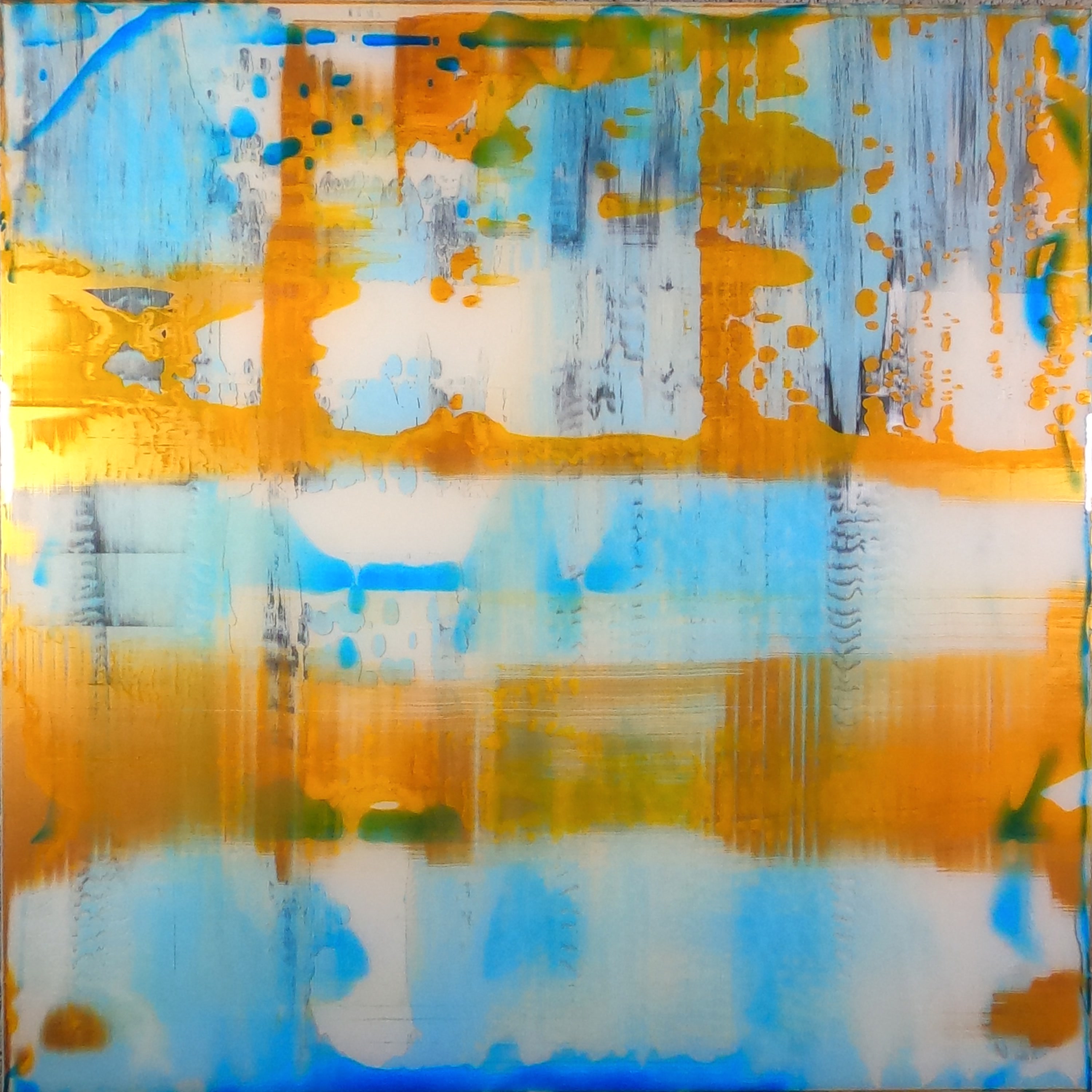 WHAT IS THE PROCESS FOR YOUR PAINTINGS?
The planning part of the process to me is a combination of part intuition and part rational. The execution itself is highly methodical, meditative and requires the highest state of focus, as my artwork basically consists of just a few movements and leaves no room for error. That makes the process of painting very intense to me. The process also contains a quite substantial element of surprise due to the technique. This aspect makes me addicted to the process as it constantly leads to surprises, and can therefore be more exciting than imagined. The process taught me personally to let go of control to a certain extent, to try be more flexible and lastly; adapt with the next move.


WHAT IS YOUR PREFERRED MEDIUM YOU USE?
I enjoy working with materials which I can alter easily. On the other hand, oil or marble – requires patience, but my inner pace requires some more speed. Partially this is my attention span. Therefore acrylics is the medium for me. Flexible, a reasonable speed, plus also pleasant to me is a low odour and therefore no frustration due to the odour while working or the need to wear a mask and protective clothing. Feeling free and comfortable is an important aspect as well for me, although the slow drying time of oil offers its own kind of freedom and ability to alter even at a later stage. In my Shifts series I also use epoxy resin. I enjoy it as it requires a high degree of focus, being in the moment and also leaves little room for error. I guess I enjoy the pressure, but also the full focus on that one task at hand and therefore its meditative power. I have a long list of ideas to explore which contain various materials that I haven't worked with yet. I assume I would love sculpting as well, as it requires a high degree of focus which makes it meditative while leaving little room for error.


WHAT IS YOUR OPINION ON THE ART MARKET AT THE MOMENT? DO YOU FIND IT A CHALLENGING INDUSTRY? WHAT DO YOU LIKE ABOUT IT? WHAT DO YOU DISLIKE?
Honestly I think my days in the art market are not long enough yet to compare periods. Being educated in business and economy I might be able to shed some light on it from my perspective, although the art market is of course one of a kind. Personally I think that currently renowned artists might notice some less sales, which is more due to the lack of offline activities.
For many collectors watching art and interacting with artists, gallerists and others is part of the purchase process. Lack of that pre-phase for which some collectors might postpone their purchases. Of course the economy did get hit and might suffer a bigger blow once the governmental support stops, potentially leaving collectors with a smaller budget for art. I think the real challenge lies with the emerging artists who probably need the offline interaction and showing of their works even more to sell. They often sell at relatively lower prices, a segment which in most economic situations usually gets hit harder than the wealthy and super wealthy. The latter often even increase their wealth in such times.
In my own work I think the challenge for me is finding acceptance for my, in my opinion, progressive Shifts series while I did not have much opportunity yet to show the works offline due to Covid-19. I used the second half of 2019 to experiment on small scale canvasses to save costs and only started producing larger works this year (2020) in April leaving little offline possibilities. Nevertheless my work enjoys lots of interest from collectors, art consultants, gallery owners and some curators for which I am very grateful. The second half of 2021 should offer several opportunities scattered over the globe as I receive quite some invitations to exhibit these series at art fairs. This leaves me the chance to introduce my work properly to collectors "in the real world" (offline). Until then my focus is on online promotion and production as Covid-19 leaves more space in the agenda and sort of puts me in quarantine.
What I like about this market is that it drives creativity to stand out more, and to push me further to produce with a smaller budget. On the other hand it also creates a more levelled playing field between renowned and emerging artists, as they compete online for exposure.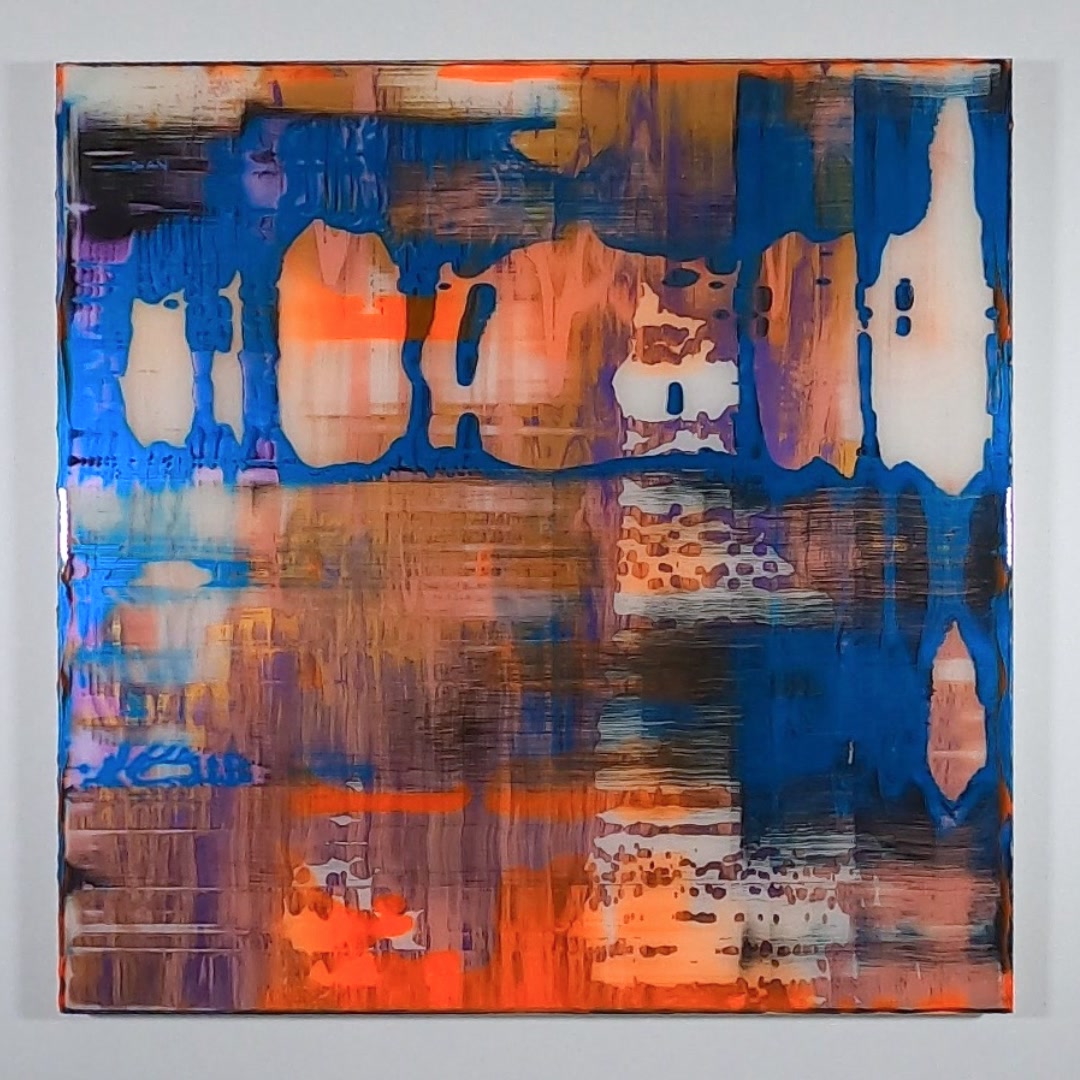 DO YOU HAVE ANY ADVICE FOR ARTISTS WANTING TO BE REPRESENTED BY GALLERIES OR ANY ADVICE FOR ANY ONE BEGINNING THEIR ART CAREER?
Sure. First and foremost, stay true to yourself as a personality and find the style and process which not only matches you, but is you. It must be genuine. I think this is a cornerstone to separate you and your art from the herd. It gives you the best opportunity for long term success. It is mostly then that serious galleries are interested. In my experience it is a combination of pulling and pushing for attention from them all. Stories such as loading up your car with your art and hop from gallery to gallery and see if they are interested in my experience is not of this era anymore. I have visited a few galleries with some work under my arm and noticed they all got uncomfortable. They prefer an introduction via email, or even scout you on social media and approach you on their own initiative. With the following I might rock the boat a bit, but by now the gallery is not the sole channel between the artist and collector anymore, although this has been going on since the start of the internet and even more with arrival of social platforms. I think by now the art market accepted this fact and is therefore trying to reshuffle.


DID YOU STUDY AT ART SCHOOL? IF NOT, WHERE DID YOU STUDY AND WHAT?
No I didn't. I first studied International Business and Languages and moved on to Business Administration. Specialising in Strategic management. At first it might seem very different from art, but strategy requires a high degree of conceptual creativity. This aids me in configuring my concepts. Additionally the business studies and experience from business has helped shine a light on how to run an art business professionally. Both studies took place in the Netherlands, with a foreign minor in Cracow and foreign internship in Vienna.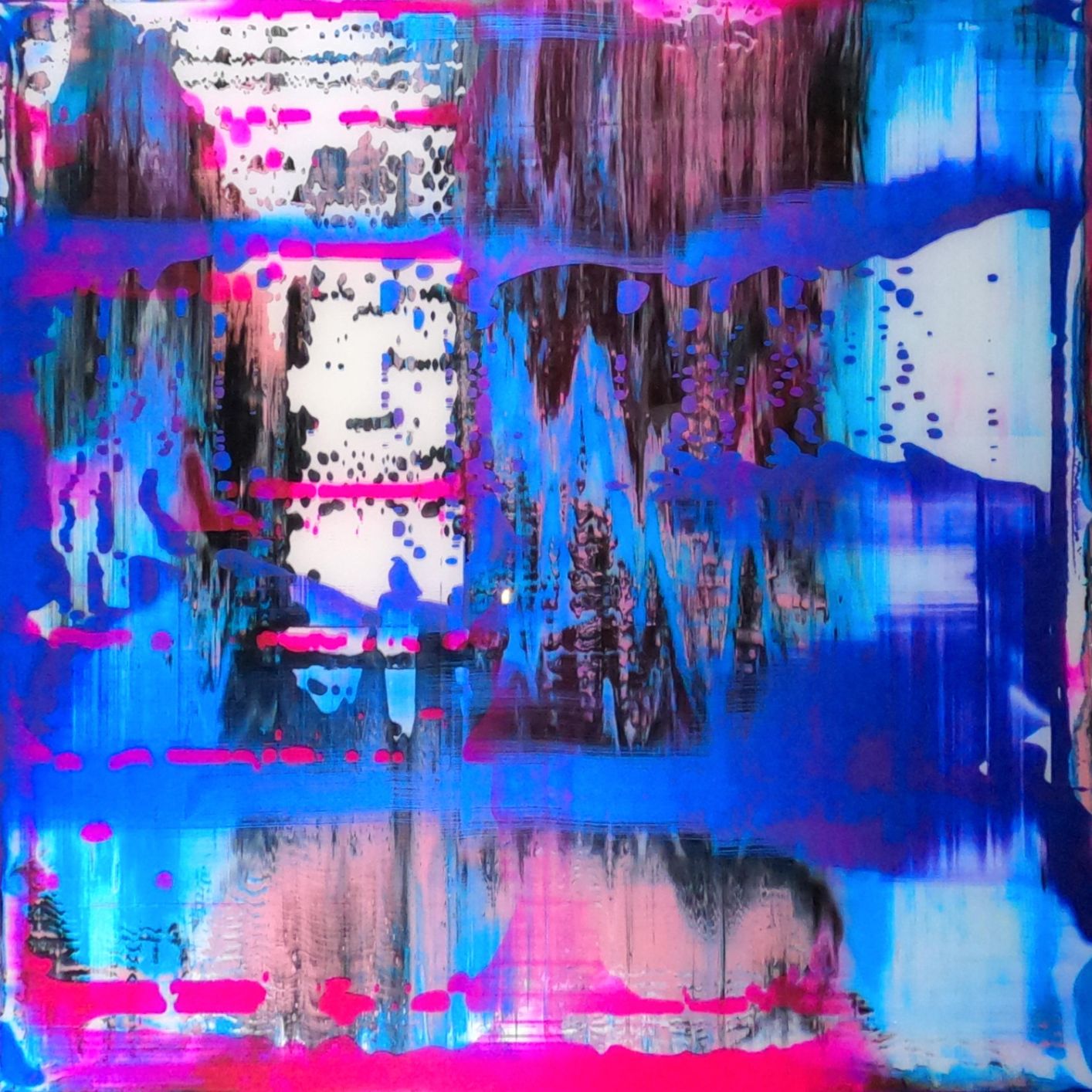 WHAT INSPIRES YOU IN YOUR WORK?
Ow boy… You might best turn this question around: What doesn't? On a conscious level it is already numerous. I draw inspiration from many of the masters in any period of time and any style. I am intrigued by society, cultures, subcultures and individuals within these. The dynamics among the people, and the demographic of such groups. Additionally, the intangible mechanisms within our ecosystems. Moreover; sociology, psychology, biology and political science are all inspirations for colours that bound my work together. From a cool pair of sneakers to colours in nature, to colours I connect to an inspiring person or concept. And let's not forget about the subconscious mind, which might play a bigger role than I assume. Colour therefore, takes on an immense role in my work.