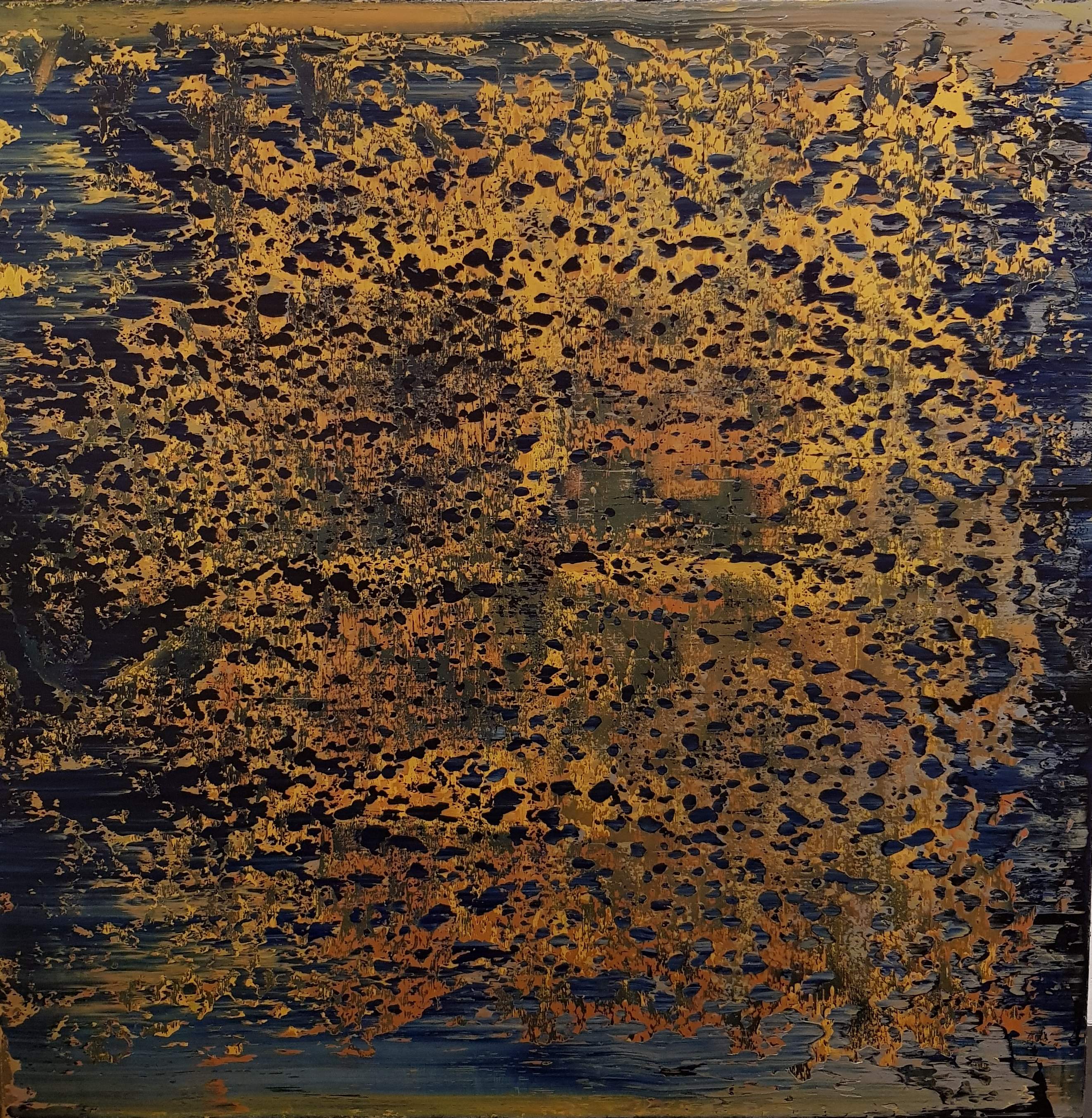 The squeegee technique with which this painting is made is very much up to chance. Although not intended to create a jaguar pattern, I was delighted to see it arise. It gives me a warm feeling, as if I am close to nature.

Year   2018
Materials acrylic paint, canvas
Size    100 x 100 x 1,6 cm
     39 x 39 x 0,6 in
Edition  Unique artwork
Category Abstract paintings
Series   Virgin no more
Frame  No frame included

Please allow 3-5 business days to prepare the order for shipment.